Description
Pet Dog Bed – Fantastic Memoire Memory Foam Bed 102 cm Extra Large – (40″ x 32.5″ x 11″)
Finished In Grey 
Stylish yet simplistic, this dog bed combines optimum comfort with easy flexible washing.
High quality fabric encases the bed and is removable for easy washing.
10cm (4″) thick memoire memory foam base
The entire beds core is made with dense memory foam for optimum comfort.
The fixed inner water resistant cover protects the core memory foam pad from accidents.
The zip opens across to enable easy removal of the inner layers.
Available in 2 colours and 4 sizes
These are also available in the different sizes below and they also come in Black. 
Sizes (External):
Small – 60cm width x 50cm depth x 20cm height (24″ x 19.5″ x 8″)
Medium – 74cm x 65cm x 25cm  (29″ x 25.5″ x 10″)
Large – 85cm x 75cm x 25cm (33.5″ x 29.5″ x 10″)
Extra Large – 102cm x 82cm x 28cm (40″ x 32.5″ x 11″)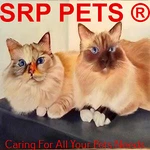 You Can Now Also Find Us On Ebay
Back To Our Store